Commercial Window Solutions for Your Business
Block the sun, not the view!
Do You Need Commercial Window Solutions?
Call or text to 614.442.1500 and ask us for a free estimate!
Commercial Window Film & Tinting in Columbus
How Can Window Films Help Your Business?
Energy and Light Control - Reject up to 79% of the sun's heat to keep your rooms at moderate temperature and reduce energy costs. Save up to one ton of air conditioning for every 100 sq. ft. of glass!
Privacy and Decorative - Window films and tints can beautify any area, create privacy and create brand awareness. Endless options are available: frosted, patterns, stripes, dots, squares, colors and more!
Safety and Security - Be prepared with window films that keep shards of glass from becoming dangerous projectiles and impede the quick access that smash and grab thieves want.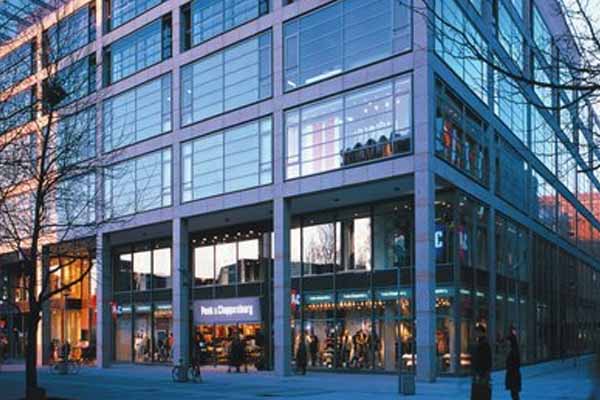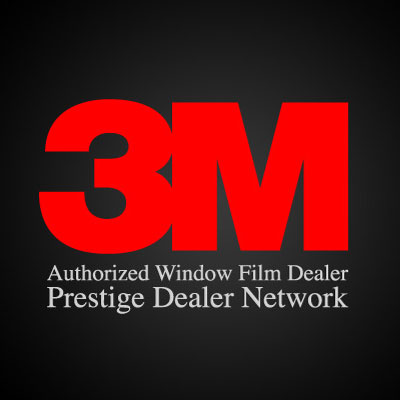 Authorized 3M Window Film Dealer
Sun Block Window Film is an authorized 3M Window Film dealer. We provide the knowledge to help you select the perfect product for your project. Big or small, we love to help. We specialize in providing sun control solutions utilizing 3M window films with the quality you can count on!
Whether you need to control heat, reduce fading, reduce glare, increase security, or decorate your glass we have the solution. Only 3M provides the highest quality window films combined with leading edge technology to meet all of your needs. And all of the installations are backed by a 3M manufacturer's warranty.
Commercial 3M Products we carry
Trusted By Local Columbus Businesses!
Sun Block Window Film's commercial window tinting products are trusted and used by many local businesses in Central Ohio.
Kroger
Meijer
Best Buy
Scioto Country Club
Ohio State University
Grange Insurance
Nestlé
Battelle
Marriott
Hyatt
MyWebWow
US Customs
Ohio Health
UBS Financial
USXpress
State Farm
Vino 100
The Little Clinic
Keller Williams
Time Warner
[[[["field5","contains","Email"]],[["show_fields","field7"]],"and"],[[["field5","contains","Phone Call"]],[["show_fields","field6"]],"and"],[[["field5","contains","Text Message"]],[["show_fields","field6"]],"and"]]
keyboard_arrow_leftPrevious
Nextkeyboard_arrow_right
FormCraft - WordPress form builder
Commercial Window Film Service Areas
Sun Block Window Film is happy to provide commercial window films and solutions to Columbus, Ohio and surrounding areas.
Bexley
Blacklick
Canal Winchester
Clintonville
Columbus
Delaware
Dublin
Gahanna
Galena
Galloway
German Village
Grandview Heights
Grove City
Groveport
Hilliard
Lancaster
Lewis Center
Marble Cliff
Newark
New Albany
Obetz
Pataskala
Pickerington
Powell
Reynoldsburg
Sunbury
Upper Arlington
West Jefferson
Westerville
Whitehall
Worthington
Reviews of Commercial Window Film Columbus OH
Commercial Window Solutions Columbus OH
Average rating:
5 reviews
Feb 6, 2019
My Columbus Ohio commercial window film and solutions
Sun Block Window Film was very responsive to my phone call. I received an estimate immediately because I knew what I wanted and what size I needed and the project was completed the next day at exactly the same time he said. Very professional, informative and responsive

Description of work:
Applied film to a commercial window to prevent being able to see thru but allow light to come thru
Feb 6, 2019
Sun Block Window Film's commercial window solutions Columbus Ohio
Sun Block Window Film was excellent. They came out when he was supposed to and called ahead of time. Sun Block Window Film got
the job done within a few hours. They did a great job the windows were taken care of. I am
pleased with the work.
Feb 6, 2019
Commercial window solutions in Columbus, Ohio
Did a wonderful job and owner followed up me to verify satisfaction to the work that was
done.
Feb 6, 2019
Columbus Window Film installation and services 3M
The Sales Rep was on time and did a thorough evaluation of our windows. Recommended several products by 3M. The cost was very competitive. We opted to go with another provider that uses Vista window film. Would recommend as an installer if you want the 3M window film.
Feb 6, 2019
Columbus Ohio commercial window solutions
The company rep was very responsive to my concerns and very helpful in my determining the proper product. I had started out looking at window blinds with another company, but realized this option would be much less expensive and would not impede the views, which I love. The first round of installation had some complications, which the rep was expedient about addressing. Apparently there had been an issue with the product, so they reapplied film to the two windows that had problems. Then, once I realized how great the result was, I added two more windows. At all times it was clear to me that my satisfaction--with the product and with the process--was the number one priority of this company.

Description of work:
I have a wall of windows that face west. Daily, the afternoon sun beats into the room raising the temperature and fading the wood floors. Sunblock installed window film to reduce significantly the amount of UV light that enters the room--dramatically reducing interior temps and blocking the risk of fading.