3M Prestige
Sun Block Window Film is your authorized 3M Prestige dealer in Columbus, Ohio!
Details
Allows high transmission of natural light into your home to provide excellent aesthetics.
Multi-layer film rejects up to 97% of infrared light so you can enjoy energy savings and enhanced comfort.
Low interior and exterior reflectivity lets you enjoy the views from inside, while maintaining an attractive look from outside.
Non-metallized window film lets you stay connected with mobile devices without interference and no chance for corrosion.
Significantly blocks the amount of harmful UV rays that cause fading, helping to extend the life of furnishings.
Prestige Series film can become carbon negative in as short as 6 months from install.
Includes a comprehensive warranty from 3M.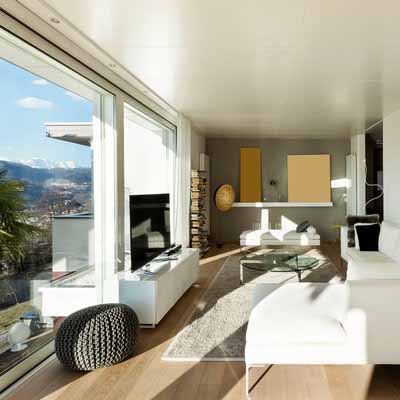 Let in the light. Not the heat. Superior comfort and clarity designed to maintain the appearance of your home. Prestige Series films combine lower than glass reflectivity with film options that allow most of the light into your home. Prestige Series films allow 40% to 70% of the natural light into your home. The only thing you'll see day or night, inside or out, is a beautiful window.
Glass windows help make your home beautiful and inviting. But sunlight can create excessive heat and expose your family and possessions to damaging ultraviolet (UV) rays. Let in the light but keep out the heat and damaging UV rays without impacting your home's aesthetics or your view. Solar heat comes from two primary sources, the visible light you can see and the infrared light you can feel. Prestige Series window films use non-metalized, multilayer optical film and nano-technology to reject up to 97% of the sun's infrared light and reject up to 60% of the heat coming through your windows. These films also reject up to 99.9% of damaging UV rays to reduce fading of your furnishings. These industry-leading, spectrally-selective films are designed to keep you cool, comfortable and protected.


CONSUMER WARRANTY: Selecting 3M Window Films gives you peace of mind. That's because we have one of the most comprehensive warranties you can get; backed by a company you know and trust. 3M Window Films come with a limited lifetime warranty when professionally installed in your home.

*IR Rejection as measured from 900–1000nm

**Based on emission calculations performed in compliance with the GHG Protocol Product Life Cycle Accounting and Reporting Standard (2011), third-party assured by Quality Associates incorporated and energy savings calculation completed by CONSOL Energy. Contact 3M for details.
Contact us about 3M Pretige
Contact Sun Block Window Film, your authorized 3M Prestige dealer in Columbus, Ohio.
Service Areas in Columbus, Ohio
Get 3M Prestige in your area! We are an authorized 3M Prestige dealer serving Columbus, Ohio and surrounding areas!
Bexley
Blacklick
Canal Winchester
Clintonville
Columbus
Delaware
Dublin
Gahanna
Galena
Galloway
German Village
Grandview Heights
Grove City
Groveport
Hilliard
Lancaster
Lewis Center
Marble Cliff
Newark
New Albany
Obetz
Pataskala
Pickerington
Powell
Reynoldsburg
Sunbury
Upper Arlington
West Jefferson
Westerville
Whitehall
Worthington
3M Prestige in Columbus Ohio
Average rating:
5 reviews
A client review from Angie's List
Mar 1, 2019
3M Prestige review
The company rep was very responsive to my concerns and very helpful in my determining the proper product. I had started out looking at window blinds with another company, but realized this option would be much less expensive and would not impede the views, which I love. The first round of installation had some complications, which the rep was expedient about addressing. Apparently there had been an issue with the product, so they reapplied film to the two windows that had problems. Then, once I realized how great the result was, I added two more windows. At all times it was clear to me that my satisfaction--with the product and with the process--was the number one priority of this company.

Description of work:
I have a wall of windows that face west. Daily, the afternoon sun beats into the room raising the temperature and fading the wood floors. Sunblock installed window film to reduce significantly the amount of UV light that enters the room--dramatically reducing interior temps and blocking the risk of fading.
A client review from Angie's List
Mar 1, 2019
An excellent 3M window film experience!
The Sales Rep was on time and did a thorough evaluation of our windows. Recommended several products by 3M. The cost was very competitive. We opted to go with another provider that uses Vista window film. Would recommend as an installer if you want the 3M window film.

Description of work:
Provided Estimate for Window Tinting
A client review from Angie's List
Mar 1, 2019
A 5 star review of window film
Installer was extremely professional and pleasant (very comfortable having in my home). Quality job! Cleaned up after the job. The owner responded to a question regarding a scratch to the film (from house guests) by coming out to view it himself. The film has substantially affected the temperature of the room (the room was always 5-10 degrees hotter than any other room in the house due to direct sun and large windows). The film has caused that room to be equal in temperature to the other rooms in the house. Would definitely recommend!

Description of work:
Window film added to large picture windows.
A client review from Angie's List
Mar 1, 2019
A review of 3M Fasara Prestige
Sun Block Window Film was excellent. They came out when he was supposed to and called ahead of time. They got the job done within a few hours. They did a great job the windows were taken care of. I am pleased with the work.

Description of work:
He came out and installed window tinting.
A client review from Angie's List
Mar 1, 2019
A review of 3M Fasara Prestige
Sun Block Window Film was very responsive to my phone call. I received an estimate immediately because I knew what I wanted and what size I needed and the project was completed the next day at exactly the same time he said. Very professional, informative and responsive

Description of work:
Applied film to a commercial window to prevent being able to see thru but allow light to come thru