Sun Protection Film for Windows
Authorized 3M Window Film Dealer Sun Block
About 3M Window Film for sun block For 50 years, 3M™ Window Film has helped provide nearly invisible protection from the harsh effects of the sun. Like rejecting up to 97% of the heat-producing IR rays,* and up to 99% of damaging UV rays that fade fabrics, window treatments, wallpaper, wood floors, photos, paintings and other valuable furnishings. You can save energy and help protect the things you love. That's remarkable.
Sun Block Window Film is an authorized 3M Window Film dealer. We provide the knowledge to help you select the perfect product for your project. Big or small, we love to help. We specialize in providing sun control solutions utilizing 3M window films with the quality you can count on!
Whether you need to control heat, reduce fading, reduce glare, increase security, or decorate your glass we have the solution. Only 3M provides the highest quality window films combined with leading edge technology to meet all of your needs. And all of the installations are backed by a 3M manufacturer's warranty.
Sun Block Window Film is an Authorized 3M Dealer.
3M Night Vision Details
Offers enhanced views with low interior reflectivity, especially at night.
Rejects up to 71% of the sun's heat to help reduce glare and eye discomfort.
Significantly blocks the amount of harmful UV rays that cause fading, helping to extend the life of your furnishings.
Made with a scratch-resistant coating to ensure clear views.
3M™ nano-technology enhances the film's color stability.
Includes a comprehensive warranty from 3M.
Have Sun Block install 3M Night Vision in your home or business! Window film for sun block!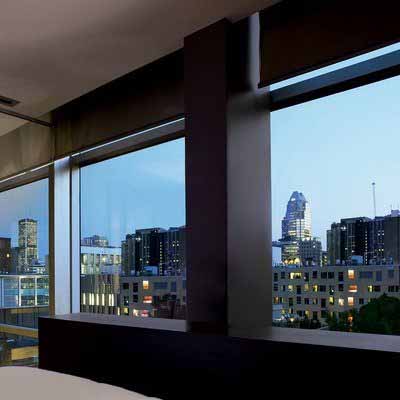 Contact Us Now!
Get Sun Protection for Windows! Schedule a consultation or appointment. If you have questions, we have answers!