Residential Window Solutions
Your Authorized 3M Residential Window Film Dealer
Sun Block Window Film is an authorized 3M residential window film dealer. We provide the knowledge to help you select the perfect product for your project. Big or small, we love to help. We specialize in providing sun control solutions utilizing 3M residential window films with the quality you can count on!
Whether you need to control heat, reduce fading, reduce glare, increase security, or decorate your glass we have the solution. Only 3M provides the highest quality residential window films combined with leading edge technology to meet all of your needs. And all of the installations are backed by a 3M manufacturers warranty.
Residential Window Films Backed by 3M!
When you choose 3M™ Window Film, you're choosing peace of mind. With millions of square feet of 3M™ Window Film installed around the world, we stand behind our products. We offer one of the most comprehensive warranties in the industry.
3M was issued the first sun control window film patent in 1966, and our innovative window film products have helped provide protection from the sun's harmful rays for more than 50 years. Put the innovation of 3M to work for you. Choose 3M for windows without worry.
Sun Block is proud to be an official 3M authorized residential window film dealer in Columbus, Ohio!
Excessive Heat
Help eliminate hot spots to improve comfort.
Comfort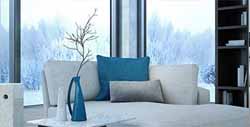 Enjoy year-round comfort throughout your home.
Prevent Fading
Help protect your furnishings by reducing the effects of fading over time.
Reduce Energy Costs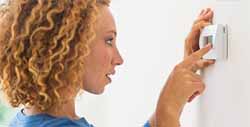 Help save on cooling and heating costs.
Privacy and Decorative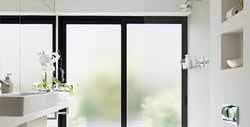 Create custom looks and increase privacy with high-end finishes.
Superior Residential Window Films for Superior Homes!
Windows let in the light and offer beautiful views. But the sunlight they invite in can also cause hot spots and severe fading of your furnishings. 3M Window Films are designed to reject solar heat, reduce fading, and they can add a valuable layer of protection to your home. Best of all, our Prestige Series films can provide all of these benefits without changing the look of your home. Discover how 3M Window Films can improve your home.
3M™ Sun Control Window Films
Energy savings: reduce heat by up to 80%
Fade reduction: block up to 99% of harmful UV rays to reduce fading of furnishings and carpet
Sun control: improve comfort and maintain temperature consistency from one room to another
Glare reduction: improve television and computer screen viewing
3M™ Fasara™ Decorative Window Films
Provides decorative solutions for shower doors, bathroom windows, kitchen cabinets and pantries.
Decorative flexibility: Choose from beautiful styles at a fraction of the cost of etched glass
Privacy: Maintain your privacy without sacrificing natural light
Residential Sun Control Window Films
Prestige Series
The ultimate in high technology, offering clear film technology with outstanding heat rejection to create the perfect film for your home
Designed not to change the appearance of your home
Clear to lightly tinted, allows up to 70% of the visible light through your windows
Rejects up to 60% of the heat coming through your windows
Reflectivity that's actually lower than glass
Night Vision Series
Dual reflective technology provides daytime privacy while allowing easier viewing outside at night
Allows up to 35% of the visible light through your windows
Rejects up to 71% of the heat coming through your windows
Additional tint provides excellent heat rejection and offers the best glare reduction
Questions? Ready for a Quote?
Call or text 614.442.1500